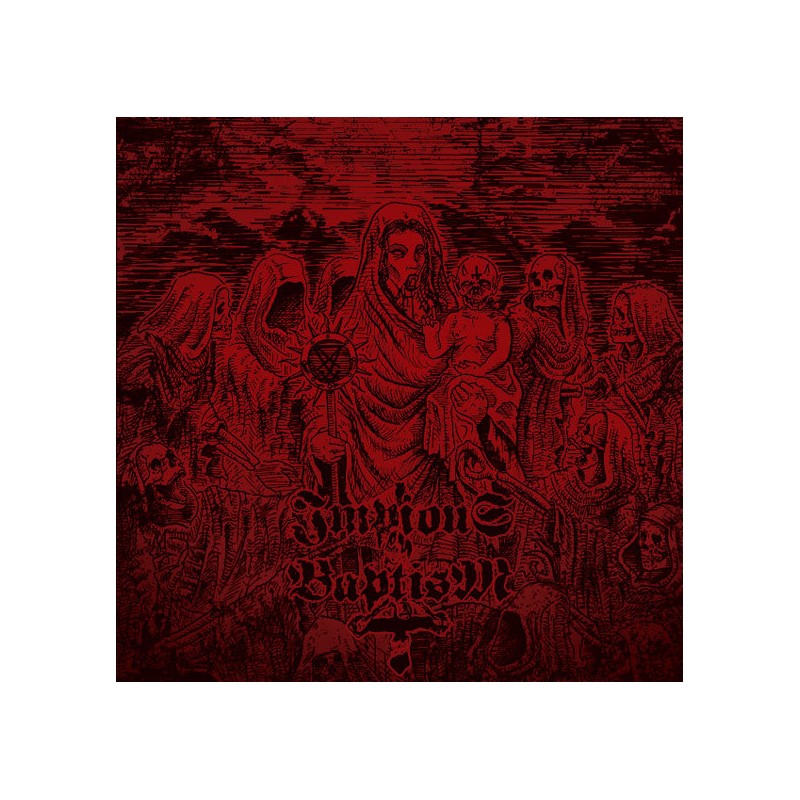  
Impious Baptism "VANDVA"
Security policy

Delivery policy
Review, Voices from the darkside:
"This is my first encounter with the Australian horde IMPIOUS BAPTISM, a band consisting of J of, just to mention a few, SITHLORD, DESTRÖYER 666 and HOBBS' ANGEL OF DEATH, a man that have been somewhat around as an armageddon drummer and bringer of warfare. He is now ready with his own entity and the first of 3 releases, so far, this year. J is deeply rooted in the Australian tradition of chaotic grinding Black / Death Metal with a nice thrashing edge to the guitar riffing and the chaos pretty much controlled much of the way. The 2 tracks on this EP are dark and sinister with an eerie sphere over it all, some mysticism have been incorporated into the sound picture of this band, and at times, I can hear bits and pieces of Death Metal era DARKTHRONE in the higher atmospheric guitar parts. From fast and punishing to midpaced madness, grinding its way through darkness and hatred, hammering down on non-believers of Metal. We are getting some really good guitar riffing and frantic maniacal vocal work on top of well written tunes, without it going into history. "V.A.N.V.D.A." is offering good Metal in the boundaries of Black and Death Metal driven by a dark and intense atmosphere, somewhat catching for a dark ear and with the already mentioned elements standing out. I'm out to check out the "Path Of The Inverted Trinity" 7" EP now and looking forward to more material from J and IMPIOUS BAPTISM, which should be materialzed somewhere within 2012 as a full length album."

3 other products in the same category: