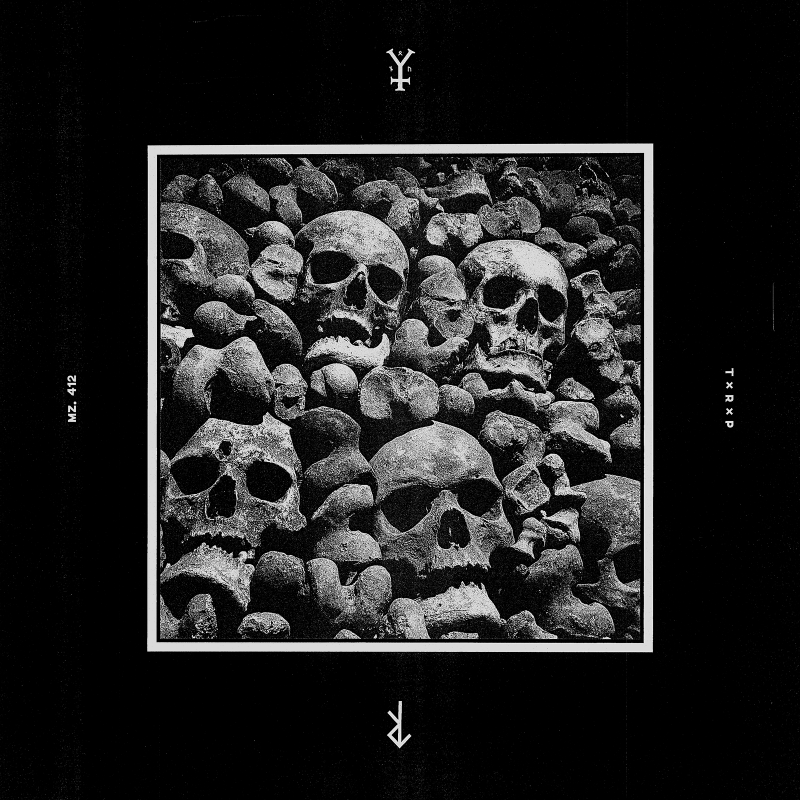  
MZ​.​412 / TxRxP "Rituals"
Security policy

Delivery policy
On October 31 2015 MZ.412 and TREPANERINGSRITUALEN performed two memorable "Rituals" at OEC's label festival the "X CONGRESSO POST INDUSTRIALE" at Club Kindergarten in Bologna - Italy. Those sounds are finally fixed into solid and heavy vinyl for all those who will re-live those rituals in the next million of years!

Each vinyl side includes one long "Akt" by the 2 projects...

Limited edition in Gatefold-Cover plus Poster Artwork by Thomas Eklund / TxRxP

Mastering by Henrik Bjorkk / Nordvargr

Released on double LP by AnnapurnA in cooperation with Old Europa Cafè. 500 copies black, 200 copies splatter white/black. Plus A3 poster.
Customers who bought this product also bought:
16 other products in the same category: