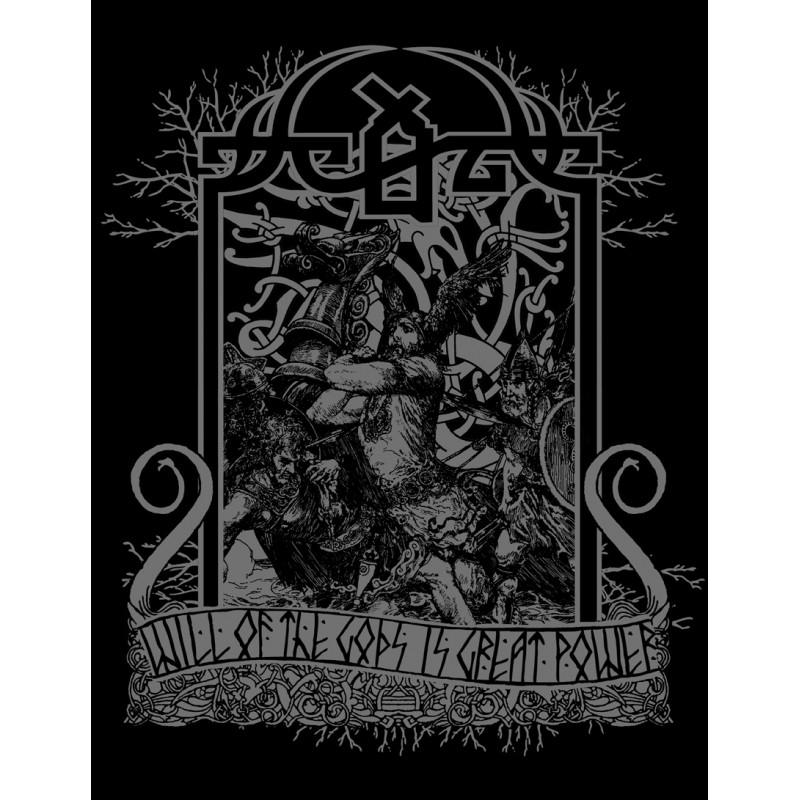  
Scald "Will of the gods is a great power" BLACK DLP
PRE-ORDERS!
Black DLP
Shipping from 15/11, release date 30/11
Security policy

Delivery policy
ORDO MCM is proud to present a deluxe reissue of SCALD's lone album, Will of Gods is a the Great Power. The album is to be presented on double-LP vinyl, in three colors - regular black, limited silver with red splatter, and limited white with black splatter - and will include the original album in its entirety as well as four additional live & demo tracks. A true cult classic, Will of the Gods is a Great Power is the lone studio album of Russia's SCALD. Though the band's existence was brief, the majesty & might of their only album serves as a conduit for immense power that reverberates still for posterity.
Originally released in 1996, SCALD's Will of the Gods is a Great Power was a record that was both behind the times and way ahead of them. Undoubtedly, the band's primary influence was Bathory's now-beloved Viking period, but at the time, such an influence was quite unorthodox and not particularly in favor. Nevertheless, despite its overt nature, where SCALD took this influence was something else entirely. Triumphant, tragic, emotive, EPIC: truly, the 53 minutes comprising Will of the Gods is a Great Power evoke a journey of utterly heroic proportions. Along that journey do SCALD skillfully balance awe-inspiring atmosphere with earth-moving heft, soul-stirring melody with lumbering propulsion - a poignant pagan metal sound that's firmly rooted in doom, but not bound to it. Simply, the album is its own world, its own sound, its own experience. And that experience subsequently found a small-yet-devoted following who shared this grand secret to anyone who would listen, thusly fetching expensive prices among the collector market.
Sadly, SCALD's existence ceased in 1997 following the death of vocalist Maxim "Agyl" Andrianov. Nevertheless, what the band accomplished in just one record was a torch that's been picked up in recent years by the likes of DoomSword, Atlantean Codex, Ereb Altor, and Altar of Oblivion among others. Although there have been subsequent reissues since its original release, this is the first time in over a decade that Will of the Gods is a Great Power has been available on vinyl format. Now, hear this stark 'n' stirring classic in its definitive version!
BANDCAMP: https://ordomcm.bandcamp.com/album/scald-will-of-the-gods-is-a-great-power
Customers who bought this product also bought:
16 other products in the same category: