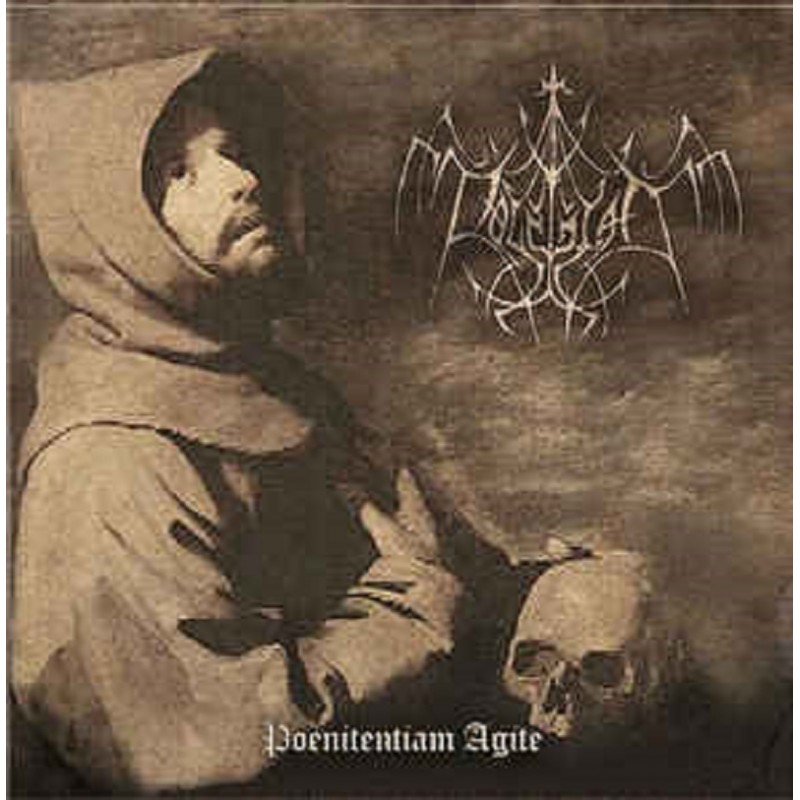  
Dolcinian "Poenitentiam Agite"
Security policy

Delivery policy
Review, Voices from the Darkside:
"This 7" EP is a proper re-release of the Italian Black Metal outfit DOLCINIAN's so far only release "Penitenthiagite" from 2003 unleashed on Militia Templi Records on CD-R. We get the intro and the 2 first tracks after the intro, leaving the third track on the '03 release 'Hodie Benedicamus Domine' out in the cold, though let's guess there is a good reason for that. As many Italian Black Metal bands DOLCINIAN is heavily inspired by the Scandinavian scene in the mid nineties, this release particular makes me think of Sweden and fast, melodic and atmospheric bands like THRONE OF AHAZ, NAGLFAR and LORD BELIAL. The 2 tracks are fast, cold and very melodic, that's the highlight of this release, the melodies, catching on at first and keeping the songs going, leading from a sinister element to a cold and blazing moment in the next second. That said the songwriting is quite inspired as well, there isn't a dull moment to be found within the 12 minutes. The intro is as intros often are, a bit unnecessary in my world, though it leads us to 'Penitenthiagite' a chilling and melodic Black Metal tune with an energetic and captivating melodic guitar lead and some grim and melodic vocals, great vocals that haunts the release and fits the atmosphere and music spot on. There is a quiet break in the middle of the track, which ends as abruptly as it starts and goes into a havoc of noisy guitars and vocals, very effective, until the main theme takes over and follows the track to its end, and ending that differs between acoustic guitars and raw riffing. The B side with 'Historia Fratis Dulcini Heresiarche' is my winner on this EP. A track that moves from a slow melancholic and bleak atmosphere to a cold blazing attack on all senses, and back again a few times, thoroughly tied together with perfectly fitted melodies or an acoustic guitar piece, a really well-written and performed track. These two tracks make up for a small melodic and atmospheric masterpiece, this is a must have for fans of the melodic Scandinavian Black Metal scene in the mid nineties. As far as I know the band is still active, so if they are going to make more noise, it will be exciting to see where they stand now, more than 9 years after the writing and recording of these tunes."

3 other products in the same category: